You've watched cooking competitions on tv and now, you can watch it live with our Chef Battle Series! 
 Local chefs can battle to create the best dish in one hour. 
General admission tickets include live entertainment, samples from chefs, voting ballot for crowd's favorite, and guests 21+ receive 2 sponsored drink tickets. VIP tickets receive access to designated seating area and 7 sponsored drink tickets.
Partial proceeds will benefit local charities.
Special thanks to our sponsors: Lot8, Before the Butcher, Hard Frescos and Food News Today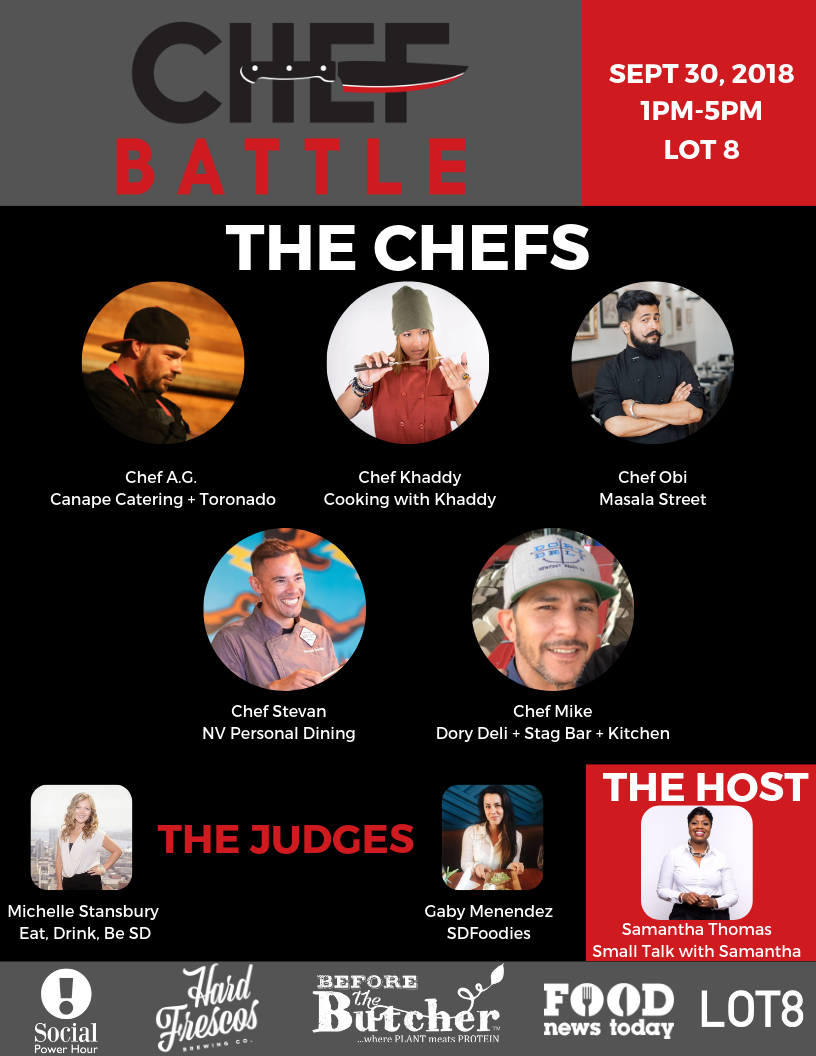 Frequently Asked Questions
What chefs are participating? 
We'll add participants to this page and/or social media, as we receive them. Please take a look at our past participants and types of food to give you a sense of the event.
How many samples will I receive?
You'll receive one sample from each chef, which is typically between 3-6 chefs.
What types of food are served? 
Due to the nature of the event, the chefs decide what dish to make. We advise that you ask the chef about the dish before sampling if you have any dietary or allergy restrictions.
What's the refund policy?
All sales are final. Promotions & discounts don't apply on previously purchased tickets. 
Are children allowed?
Yes, but no strollers are allowed.
How can I contact the organizer with further questions?
info@socialpowerhour.com